I've got a friend who clears $2,000 to $4,000 working maybe 6-8 hours a month, flipping websites. Mind you, he's not building the sites. He's locating sites and then finding buyers for them, so he's acting almost like an agent. Here's how he is doing it in a nutshell…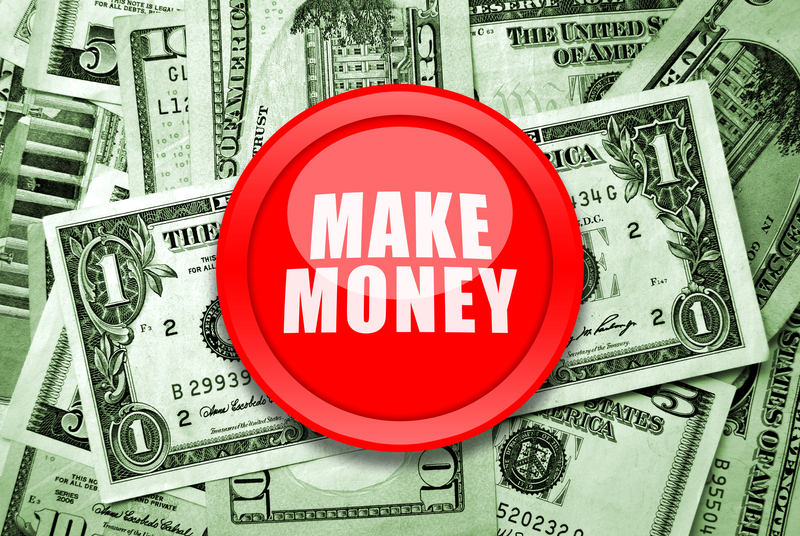 Choose a niche to research.
In that niche, locate 5-10 good keywords that get 5,000 or more searches per month.
Run a search for each of those keywords and find all the sites that appear on page 1 or 2 of the results.
Eliminate the big sites immediately. You're looking for sites that aren't well known and don't have a huge following.
Make a list of the potential sites and check out their traffic using a site like https://www.semrush.com or https://www.compete.com
You're looking for sites with a $1,000 or more a month traffic price on SEMrush.com and at least 3,000 visitors a month.
Once you're narrowed your list to the websites that fit these parameters, send the owners an email. You should find the contact details on the websites, or you can do a https://whois.net check.
In the email, let them know you like their site and you're interested in buying it. Some will answer, some won't. By all means send a second email if they don't answer, but don't send a third. You don't need them all, just a couple a week to work with.
Ask for verified Google Analytics proof and income proof, and negotiate a selling price. Generally 8-12 times the monthly income is a good selling price, but of course you want to negotiate the best deal you can get. Let them know you won't actually be taking possession, you've got a stable of clients who purchase websites and you're acting on their behalf. If you want to make it formal to protect yourself, get an exclusive option to buy the site for the next "X" number of days. 90 is generally good. You might need to pay to secure this option – offer a small amount like $100.
Find a buyer. Use any of the website selling sites to find your buyer, such as Flippa, Ebay, etc. Obviously you're going to sell the site for more than you're paying – the difference is your profit.
Use Paypal or Escrow.com to do the transaction. Escrow.com has a broker's function, so that's the best option but you can definitely use Paypal to get started.
Be patient. Some deals will happen so easy and fast you'll be astounded, some deals will never happen, and others take time. Learn as you go. And have fun.
This could turn into a full time income when you get good at it. No doubt there are details you'll have to figure out along the way, just as my friend did. But it's a truly simple business formula that most anyone can use to make some extra cash.