Which would you rather do – spend two hours thinking of a great blog post idea, researching that idea, writing the post and finally editing the post… or dashing off a video post in less than half the time?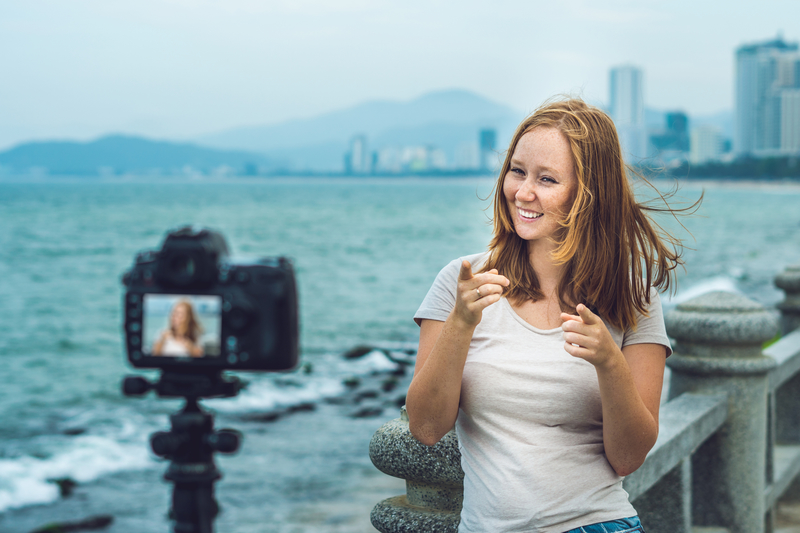 Heck, let's be honest: If you've got a good idea and the ideas are flowing, you can dash off a video post in the same time it takes to make the recording. Post it to your blog, and you're done.
No wonder why so many bloggers are turning to video.
Problem is, video is not the holy grail of blogging. In fact, if taken too far it can actually lead to the downfall of your blog (notice the crickets chirping, the tumbleweeds, err, tumbling, etc.)
Here are five tips for using video on your blog without totally alienating your readers or camouflaging yourself from the search engines. Or more specifically, five reasons NOT to use video exclusively.
Video is no substitute for the written word (sorry!) Users don't just want video. Visitors want a clear idea of what they're about to see before they hit that play button. Not to mention the fact that many of your viewers aren't at their computer, they're mobile users who may or may not have a speedy connection. If they can at least read your story and then decide if your video is worth downloading, you have a better shot at capturing and holding their attention.
Obvious solution? Incorporate video and writing into your blogpost, not just video.
The search engines don't know what you're talking about. The day has not yet arrived that search engines can figure out the words spoken in your video. Thus, if you have video only, or video and poor content from an SEO stand point, then you might as well have donned a cloak of invisibility as far as the search engines are concerned.
Instead, you want to couple good writing that incorporates your SEO terms with your video. The two paired together make a smashing team and work hand-in-hand to make your blog post even better.
Lousy videos are, well, lousy. Okay, if you're breaking a story in front of a burning building, you're going to use your cell phone to take the video because that's what you happened to have handy at the time. But if you're in your office doing "how-to" kinds of videos, PLEASE invest in an inexpensive HD camcorder. Please. Your viewers will thank you.
Also, ad-libbing is something few people can get by with. Before you begin recording, make an outline of all your major points and post it right next to the camera so you don't get lost and you don't forget anything. Notice I said outline – writing it out word for word and then READING it is a big (HUGE!) no-no and will make your audience fall asleep faster than two blinks of the eye.
Please be aware of camera positioning. I recently saw a video on a major marketing website that was positioned on a coffee table and afforded a perfect crotch shot for the entire duration. Ewww.
One last thing – forget the umms, errrs, and ahhhs. If you need to pause for a second to think of a word, then just PAUSE. You do not need to fill in every second with sound, especially when that sound (um er ah) makes you sound like a bonafide rank amateur.
Hiding your content underneath your videos is not cool. Look, you want people to spend as much time as possible on your page, right? Then begin your post with written content and place your video within the content – not ahead of it. Your headline and lead-in should capture their attention enough to get them reading, and within the first 2-4 paragraphs you can reference the video. If they're engaged, odds are they'll read the rest of your post and then watch the video.
On the other hand, if the video appears first, then they will either watch the video and leave (they've seen the video, why read your content?) Or they'll just leave because they don't want to watch a video without first having a clue why they should bother.
Don't over use video – think of video as an hors d'oeuvre or side dish, not the main course. Videos should be short – under 2 minutes whenever possible, and certainly under 5 minutes unless your content is drop-dead riveting.
Bottom line: Video is an excellent supplement to your blog, but it shouldn't be the only thing on there. Provide plenty of SEO friendly content that grabs readers' attention and you'll keep visitors on your website longer and visiting more frequently, as well.